GENERAL ELECTION
Early voting starts October 21

Election November 3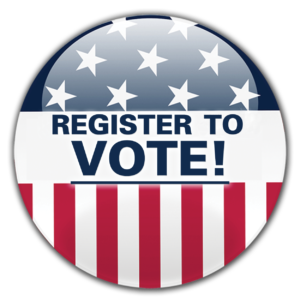 To register to vote:
1. ONLINE – click HERE to register to vote in West Virginia and to register in another state click HERE.
2. IN PERSON – visit the County Clerk's Office in your local courthouse. For County Clerk office information, click HERE.
2020 West Virginia State Legislators
VOTING RECORDS
Voting Records are important. Actions speak louder than words. Find out how your current local senators and delegates have voted on pro-life issues that West Virginians for Life has deemed important enough to score.
CONTACT INFORMATION
There may be times that you are called upon to contact your legislators. That's why it is important to sign up to receive our emails. Subscribe at wvforlife.org/subscribe/
Endorsed Candidates
Presidential Comparison for November 3 Election
President Trump has proven his pro-life commitment throughout his first term with many pro-life triumphs. Those include appointing pro-life advocates to his cabinet and administration, restoration of the Mexico City Policy, and pledging to veto any legislation that weakens current pro-life laws, or that destroys human life at any stage.
Senator Capito has had a 100% pro-life voting record as a Senator. She voted to defund Planned Parenthood and stop government funding of abortion. She voted for the Born-Alive Abortion Survivors Protection Act and various bills to repeal and replace ObamaCare. She voted in support of both of President Trump's nominees for the Supreme Court.
West Virginia can boast that all three Congresspeople have 100% pro-life voting records: David McKinley (1st District), Alex Mooney (2nd District) and Carol Miller (3rd District).
Since the Democrats gained the majority in the House of Representatives, our Republican representatives have needed to vote to stop the pro-abortion bills being introduced by the pro-abortion majority.
Although unsuccessful due to Democrat tactics, all three of them signed the Discharge Petition to force a vote on the Born-Alive Abortion Survivors Protection Act on the floor of the House of Representatives. This is the same bill that just passed and was signed by Governor Justice during the 60-day West Virginia 2020 legislative session.
WVFL salutes our federal legislators for their stand against infanticide and their respect for the dignity of all human life.